Coronavirus Effect: About Panic, Camus and Wheat. According to statistics, at the moment in the world more than 75 countries have reported cases of infection with coronavirus. There are different opinions about the coronavirus on the network. One thing is clear: hardly anyone has remained indifferent to the coronavirus pandemic.
Coronavirus Psychosis: From Panic to Art
The butterfly effect … that is, the coronavirus seems to have swept the whole world. Not a day goes by that we do not find new news or a joke in the media and social networks.
Zombie Apocalypse and Coronavirus
Coronavirus escalated into a global pandemic that will lead to a global crisis. Ah, all these epic paintings immediately appear in my head: an abandoned and frozen statue of freedom, ruined skyscrapers, deserted streets of Europe, inverted ships, cannibal people … In a word – a typical "The Day After Tomorrow".
"The habit of despair is far worse than despair itself"
Albert Camus
ABOUT! Do you remember the famous bunkers that people started to acquire in 2012? Everyone has already forgotten about December 21, 2012, when the world was massively preparing for the "end of the world." Apparently, every decade, humanity really needs some reason to build a bunker … or at home for a zombie apocalypse! Yes, yes, this is not a fantasy, but a very real project developed by Russian architects. In fact, initially this project had nothing to do with coronavirus, but by the beginning of 2020, the SARS-CoV-2 virus had increased the scale of the project by six times! Just think about it. Someone seems to have made some pretty good money
Project "Cyberhouse"
"Cyberhouse" aka "Cyberdom" was created as an analogue to the sensational pickup "Cybertruck" (2019) – the creation of the American millionaire Ilon Mask. Cyberdom is gradually building up its potential by acquiring customers from Spain and even the USA. Coronavirus spurred interest in the project. And now Cyberhouse has already ordered 12 different customers! By the way, among them there are customers from Italy, which is now suffering from coronavirus.
"Due to the large number of orders around the world, the bunker house has turned from a one-time history into an architectural style. Its main feature is the desire of the owner of this property to be protected from aggressive external influences. "
Alex Vyzhevsky
(chief architect of Modern House)
Italian adaptation of Cyberdom
So, the architects even attended to a separate project for Italy. Monolithic concrete, heavy-duty steel, bulletproof glass, radiation and microbiological protection system – and we didn't even get to the cherry on the cake of our cyber monster! It's scary to imagine what the enterprising builders had foreseen. Be that as it may, but the Cyberdom is the same bunker that people who are waiting for the end of the world are already fond of. Only, of course, a fashionable, modified, multifunctional bunker. Well, it seems that now we are ready for any threat: from the zombie apocalypse to the second Chernobyl! And now the price list: "Cyberdom" for 6-7 people will cost you only … a little more than 84 thousand dollars.
Buckwheat and salt, kerosene and matches
Well, mere mortals, so to speak, who are not going to spend money on bunkers, are intensively stocked with must have products in case of the end of the world. Do not forget what to do in anticipation of the apocalypse? 😉 Buckwheat, matches, kerosene, crackers, and now also a new trend – antiseptics and gauze dressings! And what is in your coronavirus consumer basket?
"Buckwheat", "onion" and "salt" panic, meanwhile, are not the only consequences of coronavirus resonance. What is more dangerous is that people lose their human face in this psychosis. For example, in the USA, also in Russia, cases of attacks on people with Asian appearance have become more frequent.
Coronavirus Conspiracy Theory
Masons, secret lodges, the Bilderberg Club, and so on and so forth, are familiar, aren't they? Of course, the coronavirus and its rapidly growing media popularity awakened a lot of conspiracy theories. Is coronavirus a biological weapon that has "escaped" from Chinese secret laboratories? Or maybe this is a deliberate action to weaken European countries, the United States and cause a global crisis? And here is the whole story with migrants and Erdogan just in time – how not to think about a global conspiracy?
However, there are serious reasons for concern:
mass events are canceled in Italy and many other countries from today (for example, in theaters and operas);
schools, universities are closed, companies are quarantined;
central banks are no longer able to attract people's attention to cheap loans: people are buying drugs, not smartphones;
due to coronavirus, the consumption in China of coal (the main engine of the economy) decreased by 38% (compared to 2019);
the cancellation of flights on the Pacific lines led to the fact that almost 200 thousand containers were stuck in ports;
daily transport companies incur losses of 350 million dollars (according to the Danish analytical agency Sea-Intelligence);
world oil price is rapidly declining;
exchange rate of the currencies falls;
the result is a 1.5% drop in global GDP.
COVID-19 and plague: coronavirus educational program
Warning: coronavirus increases the threat of mass distribution of books! The virus provokes … reading. Well, at least one plus of the coronavirus: from social networks and virtual life, people turned to books. And the desktop tool for the era of the coronavirus was chosen … "Plague" by the French writer Albert Camus! Whether you like it or not, you'll remember a bearded joke:
– And what books would you take with you to a desert island?
"Well … I would take Proust, Blanchot, Marquez and Baudelaire." And you?
– I would grab books on agriculture, a botanical atlas and a medical guide. And you will die.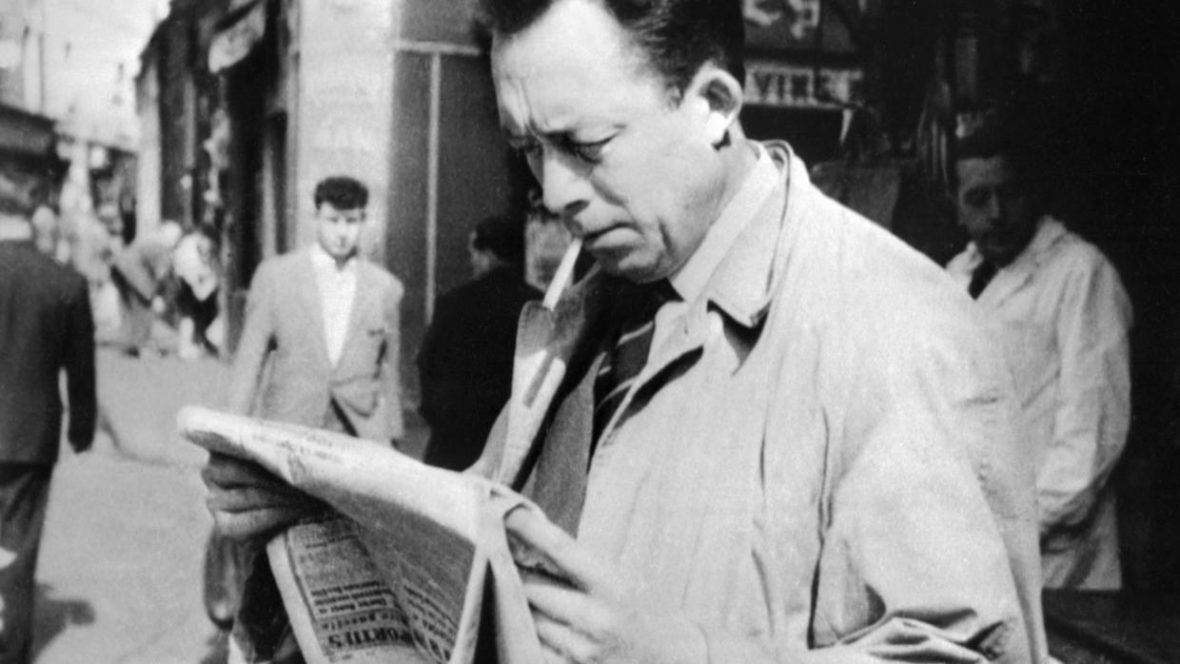 And now – the statistics! Nowhere to move without it. Since January, the Folio Publishing House managed to sell almost 2 thousand copies of the Plague. For comparison, in January 2019 (that is, a year ago), only 450 Camus books were sold. In France and Italy, sales of this work have tripled. Not bad! 😀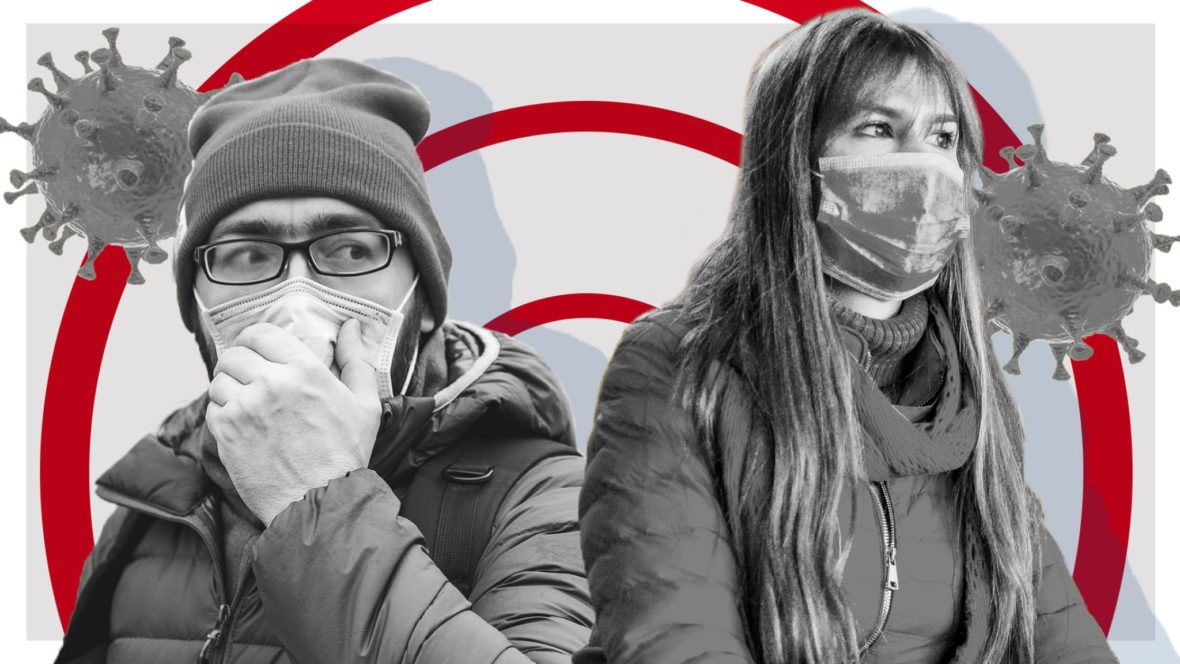 ***
Life goes on and we must survive!
Follow "Furilia" on "Instagram" and "Pinterest"!
READ ALSO Blind Famous People Who Could Make This World a Better Place: The best vocalist of all time, talented ballerina and others
DON'T MISS Photographer Reimagines What Would Happen If Darth Vader Faced Financial Crisis