This season's 2020 shoe trends can surprise even industry professionals. Nobody expected that this year we will be offered such cool and bold models. No classics – just hardcore!
Tractor-soled rubber boots
View this post on Instagram
Luxurious and important fashion houses such as Prada, Bottega Veneta, Versace and Valentino did not stand on ceremony this time and presented us with unexpectedly daring rubber boots. Just take a look at these soles! In general, such boots are a balm for the soul of all the most cheeky bloggers, fashion editors and stylists: they seem to be made for camera lenses. If you want to upgrade your fall wardrobe a little, take these shoes on a note first.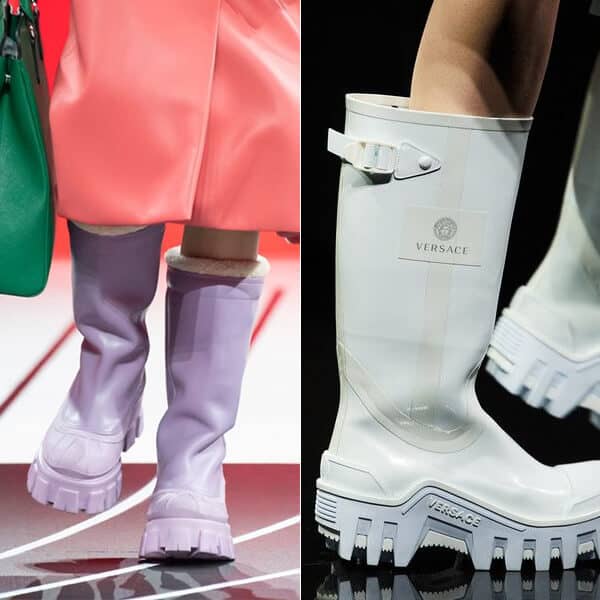 School shoes
Slightly clumsy models without laces, a hybrid of Chelsea and loafers – this is a shoe that can be said about "here and now". If you are looking for the perfect match with plaid suits, vests or short skirts, this is the best match. The sole is not necessarily always found massive and tractor, but what distinguishes absolutely all models in this style is aesthetics, retrodirectionality or even a vintage appearance.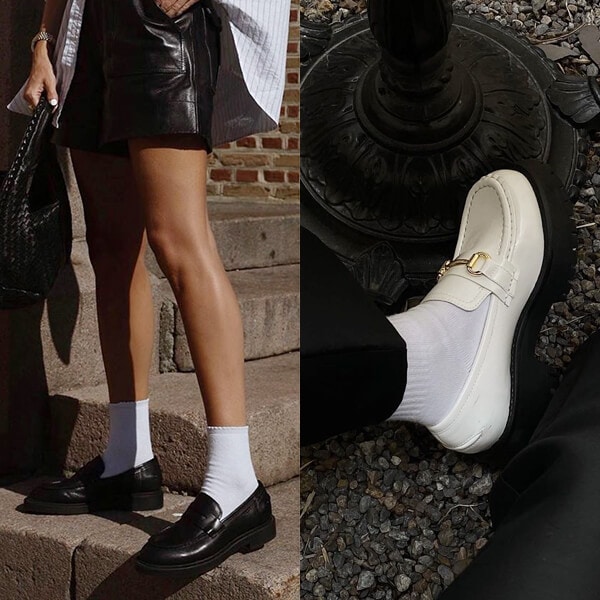 View this post on Instagram
Mortal kombat boots
There is probably no better name for these rough and slightly futuristic boots. How to imagine autumn and winter without such a pair. By the way, here we can safely call it a classic, because designers include rough boots in the collection every season, styling them in all sorts of ways. Today "brutals" are worn even with trouser suits, tucking the trouser legs into the shoes. For a more conservative style, pair these boots the way you've been accustomed to: jeans, dresses, and skirts of any length.
View this post on Instagram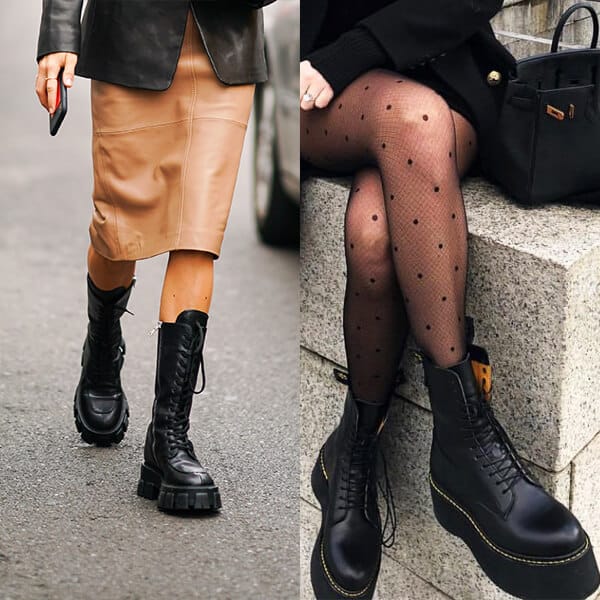 READ MORE: CHICKEN PAW SHOES AND OTHER WEIRD FASHION TRENDS
Fall 2020 shoe trends: there is no limit to surprise
Treads
Get ready for heights and noticeable textures – these are the boots this season. Designers remembered latex, which looks like a second skin on the legs. Accordion boots, a little lowered and a little loose, are also relevant. The variety of shades is also surprising – from snow-white to fuchsia. The most spectacular models that you want to properly consider are in the collections of Proenza Schouler, Sportmax, Moschino, Balmain, Akris – it's easier to name those who have forgotten about this trend!
View this post on Instagram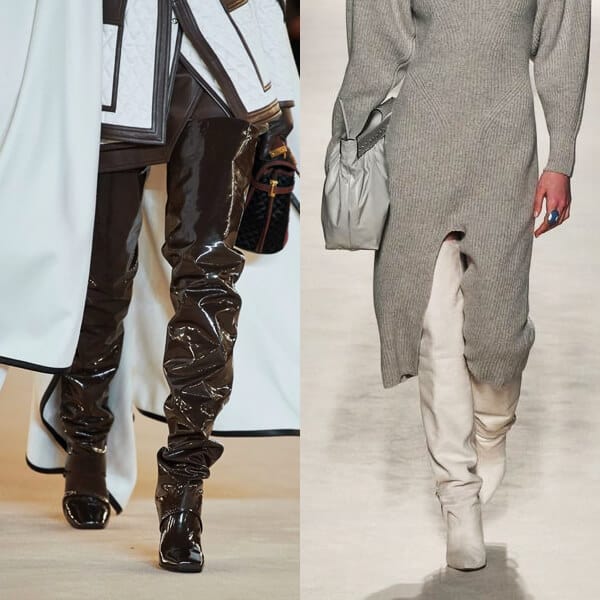 Shoes with chains
For those who miss smart shoes and are tired of things exclusively for parties at Zoom, designers offer models decorated with "bijou", namely chains of different widths and thicknesses. Well, what can I say – there is a feeling that everything is returning to normal, and the expression "dress up from head to toe" takes on a literal meaning. How do you like jewelry in this format?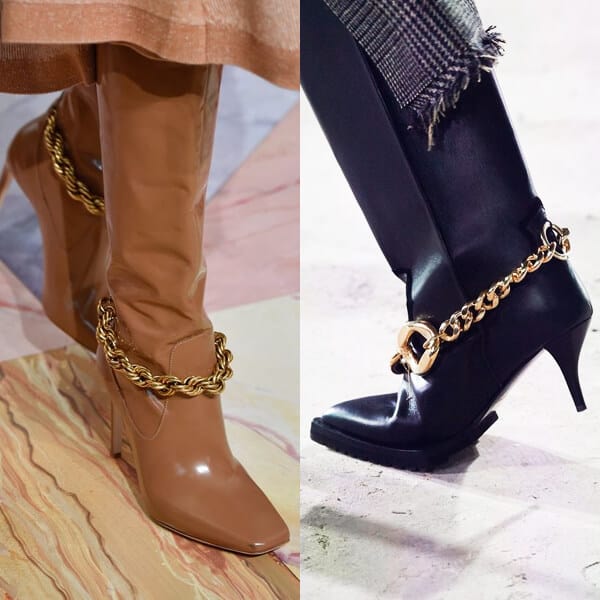 White shoes
View this post on Instagram
Furilia is also extremely surprised, but the fact remains: designers unanimously choose white shoes as fashionable and relevant for the next six months. Yes, yes, not black or even brown, but the most impractical of all. This is probably also due to the urge to "show yourself", because in white shoes you will always be in the spotlight. Ankle boots, boots, shoes, loafers or chelsea – any model can be snow-white. Go for it!
READ: 6 MODELS OF SHOES THAT ARE VERY HARMFUL TO HEALTH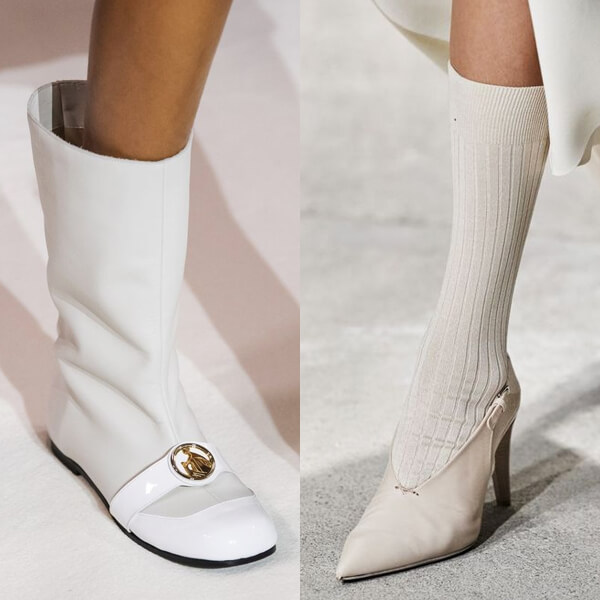 READ ALSO: THE SEVENTIES ARE IN FASHION AGAIN. WHAT WILL THEY BE THIS CONTROVERSIAL FALL?
READ MORE: 10+ PHOTOS OF BEAUTIFUL TATTOOS FOR THOSE WHO URGENTLY NEED IDEAS