Curls are beautiful, but many owners of this unusual type of hair often either subject them to constant straightening or do not know how to cope with their fluffiness, lack of shine and beautiful structure. But it's never too late to give your hair a second chance – you just have to try the sensational "Curly Method" of Lorran Massey. How to bring curly hair back to life? Find out about the best curly hair care.
Where does this method come from?
Lorraine Massey – best-selling author Curly Girl: The Handbook, and it is here that most women (as well as men) begin their long restoring journey.
The book was first published in 2001, and it was during this period of time that in many countries straight hair beat records of popularity, and commercial pressure from all sides could not but arouse the desire to straighten hair either by ironing or by chemical means.
Only after 10 years, curly hairstyles gradually come out and are defended by many celebrities such as Yara Shahidi, Solange Knowles, Viola Davis and Sarah Jessica Parker. Lorraine did not lose a minute and already in 2012 she re-released her "curly" handbook, which could open people's eyes to the new life of their curly hair.
What is this method?
This is a set of "possible" and "impossible", following which every day you get used to new hair care and significantly improve their structure. Please note that if your hair has been damaged due to numerous stains and chemical straightening, then the recovery path will take much longer (at least thirty days).
What should I refuse?
The first thing that will have to be removed from use – shampoos and balms, which contain sulfates, silicone and critical alcohols. For straight hair, these components may be useful, but curly hair will make it heavier and prevent them from curling. If you have a poor idea of ​​what exactly should be excluded from the structure, then for you at the end of the article a detailed list will be left!
And in order to keep beautiful curls and not see one fluff in front of you in the mirror, you will also have to give up:
terry towels (it's best to highlight a homemade cotton T-shirt and squeeze hair in a row with your hands to remove excess moisture and add volume. A small example can be seen in the Lorren post with kids);
combs (oddly enough, but this particular object completely destroys curls and makes hair fluff. The only time you can bring a comb to your hair is during applying the balm);
hair straightening with a hairdryer and an iron (does this mean that you have to completely abandon the hair dryer? No! You can dry curly hair – you just need to switch "hot air" to "warm-cold" on the hair dryer. Additionally, use a diffuser nozzle, but if there is none, your hand will do: squeeze curls in a row, tilt your head, holding a hair dryer perpendicular to your head and dry them. The faster your hair dries, the better);
hair dyeing (if you still care about the healthy appearance of curls, it is best to abandon this business. But if you can't wait to change something in your hair, then the only thing that can come up is all open (without wrapping hair in foil) dyeing techniques that create glare on curls).
My curly hair is right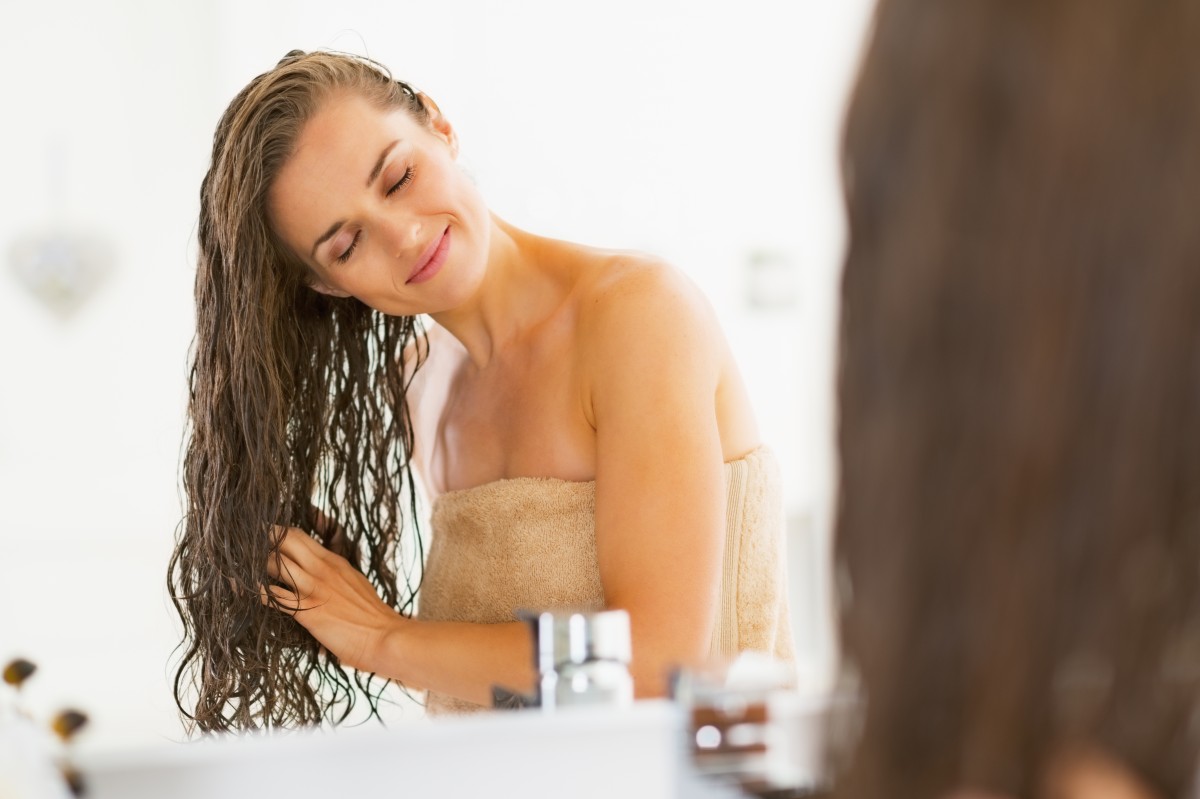 And now the most interesting: Lorraine in his book suggests switching to a co-caching system, that is, washing your hair with one conditioner without silicones. And you need to do this as rarely as possible – two to three times a week. Naturally, after using cosmetics for hair with harmful acids for a long time, your head will become very greasy with no habit, and this does not depend on your skin type. The main thing is not to be scared and find a solution. For example, before the full transition to a new regimen, you should rinse your head with a deeply cleansing shampoo to wash all the silicones and sulfates that are stuck in your hair (if this is not possible, then there is an option to add a few drops of vitamin C to your shampoo (preferably sulfate-free). If the head continues to get dirty, then this method can be used from time to time.
What is the most important thing in washing? Of course, fill the curly hair with moisture! The water in the shower should be warm and flow in a weak flow, so that even during washing, the curls do not straighten. After that, we pour air conditioning into the palm of our hands and distribute it with our fingers in a row, combing and gradually adding water. If you feel that the hair becomes heavy and smooth, then this is the main signal for washing off. The main thing is not to straighten the curl.
Bloated Beauty. Why Did Women Scratch, Bite And Pierce Their Lips For Centuries
Stacking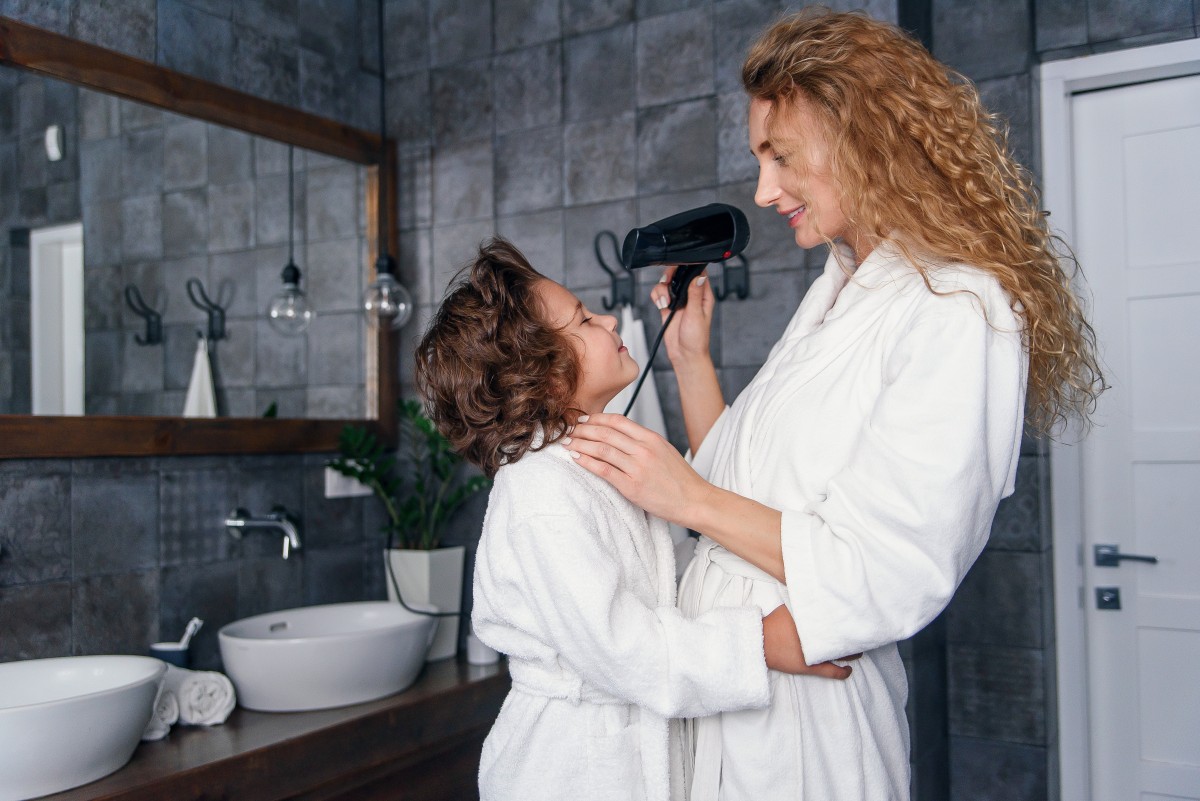 This point is quite controversial, since everyone has their own type of curly hair and it requires special care.
If your hair has dried and either curls or poorly defined curls have formed, then it is worth using the plopping technique. To do this, you will need to gently squeeze the hair and gradually apply special gel for curly hair styling on the curls, then collect them in a microfiber hood (you can use the same cotton t-shirt) and wait until your hair dries itself and takes on the desired shape.
And if you have a naturally curled curl by nature, then you just need to take a little gel for curly hair and gently distribute it over them. For such hair, you can use a hair dryer!
READ ALSO WHO Are Celebrities Who Have Removed Their Ribs Trying To Achieve An Ideal Body!
Winter curly hair care
As you can already understand, curly hair cannot live without moisture, and in winter it is difficult because of the intense evaporation of water. Therefore, to prevent hair from becoming dry, you need to use nutritious and deeply moisturizing conditioners, which include aloe, glycerin and natural oils.
And do not forget to protect the scalp: blood vessels are responsible for nourishing the hair. For additional nutrition, you can massage the scalp with tea tree, peppermint or rosemary oils once a week, but only if you do not have allergies or scalp diseases.
READ MORE Bodypositive Singer Lizzo Poses Nude For Magazine Cover
How to cut curly hair?
DevaCut is a technique often not taught to hairdressers. And all because the cult of straight hair still dominates curly. For the first time this type of haircut appeared in the salon Devachan whose owner, do not believe it, is Lorraine Messi!
What is its difference? In the DevaCut technique, cutting is done on dry curly hair – this is a very important point, since you can achieve the correct shape of the haircut by seeing the behavior of curls in their natural state. Also, a comb is not used: only the scissors and hands of the master do, who, when cutting curly hair, try not to pull them off to get a smooth shape.
There are few such masters, but if you find one, take care of it.
The promised list of what needs to be removed
Sulphates:
Alkylbenzene sulfonates
Alkyl Benzene Sulfonate
Ammonium laureth sulfate
Ammonium lauryl sulfate
Ammonium xylenesulfonate
Sodium C14-16 Olefin Sulfonate
Sodium cocoyl sarcosinate
Sodium Coco Sulfate
Sodium laureth sulfate
Sodium lauryl sulfate
Sodium myreth sulfate
Sodium Xylenesulfonate
Tea-lauryl sulfate
Ethyl PEG-15 cocamine sulfate
Dioctyl sodium sulfosuccinate
Magnesium Lauryl Sulfate
Sodium C12-15 Alkyl Sulfate
Sodium Cetearyl Sulfate
Silicones:
Dimethicone
Bisaminopropyl dimethicone
Ketearyl methicone
Cetyl dimethicone
Cyclopentasiloxane
Stearoxy dimethicone
Stearyl dimethicone
Trimethylsilylamodimethicone
Amodimethicone
Dimethicone
Dimethiconol
Behenoxy dimethicone
Phenyl trimethicone
Aminopropyl triethoxysilane
Critical alcohols:
Denatured alcohol
SD alcohol 40
Witch hazel
Isopropanol
Ethanol
SD alcohol
Propanol
Propyl alcohol
Isopropyl alcohol