Top 10 Gorgeous Celebrities Selfie Without Makeup will take your breath away! Having access to best makeup artists in the world, it can be assumed that celebrities do not leave home without a flawless face tone and the effect of kissed lips. But it is not so. It is fair to say that many Hollywood celebrities apply makeup on their own, with the exception of special occasions.
Of course, make-up celebrities of the first magnitude choose exceptional, but this is not the only secret of their impeccable photos. Facial skin care and proper nutrition, meditation and relaxation, all this helps to stay here and now, accept yourself and not try to change your appearance Instagram filters.
Show yourself without makeup is not scary and not ashamed, because it will make you freer and in some way independent of social beauty standards. Hollywood celebrities in this matter are ahead of the rest, it's even hard to find at least one celebrity that would not show its face "in negligee".
"Furilia" collected the ten most inspiring starry selfies without makeup to prove once again how beautiful we are without embellishment.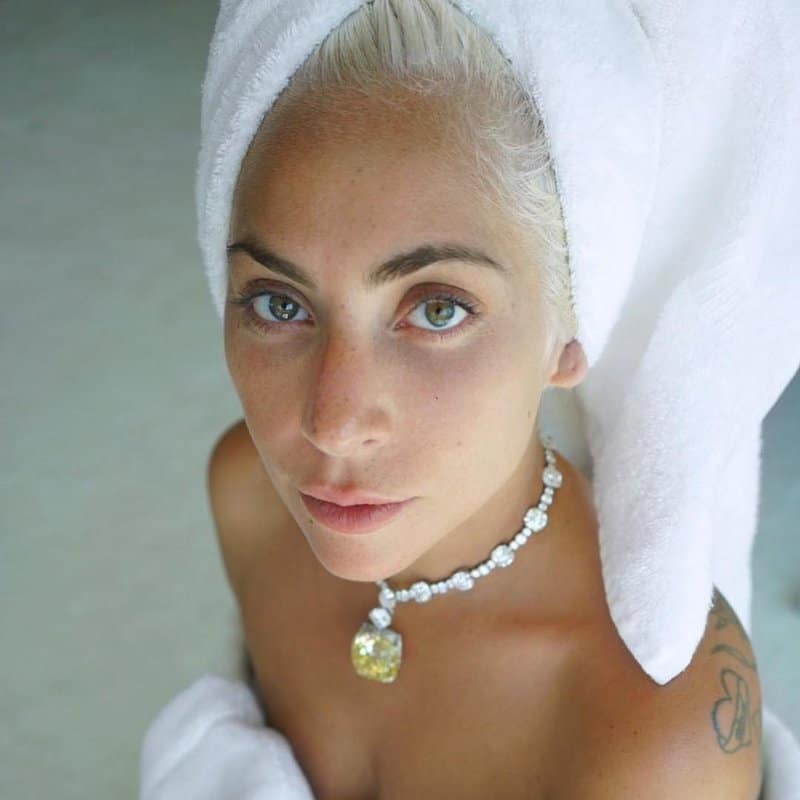 Perhaps the most expensive selfie of this year was made by the singer and actress Lady Gaga immediately after the Oscar-2019 award ceremony. 128 ct yellow diamond antique necklace belongs to the jewelry house Tiffany & Co, but the pure beauty of Lady Gaga's eyes is more expensive than any stones.
READ What Do Miss Universe-2018 Participants Actually Look Like Without Makeup?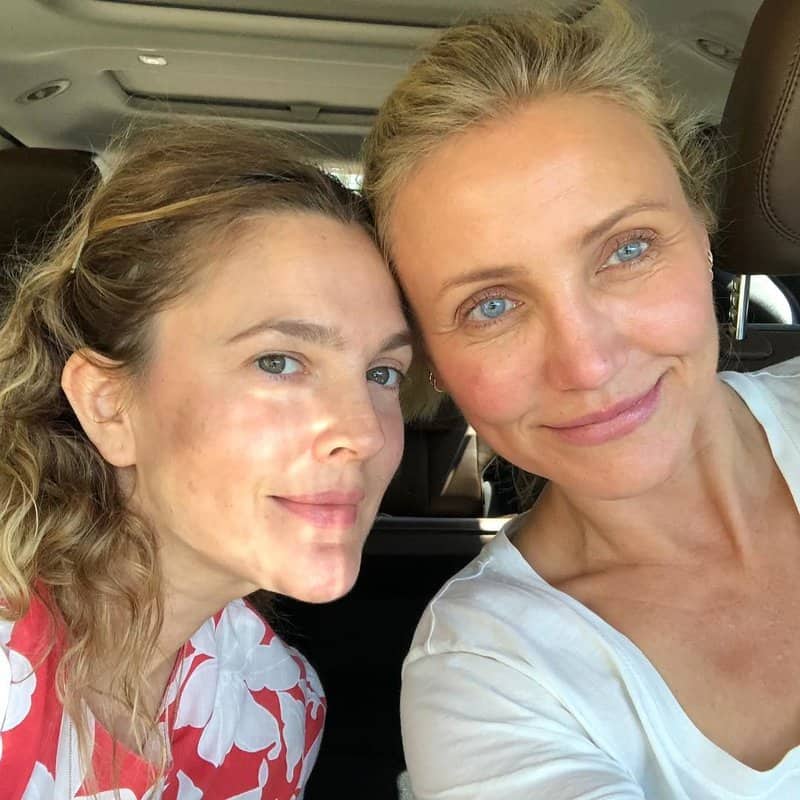 Star friends 44-year-old Drew Barrymore and 47-year-old Cameron Diaz believe that sunbunnies create the best makeup, and it's hard to disagree. Girls look as fresh and luxurious as they were on the set of Charlie's Angels in the 2000s, and their friendship is completely eternal.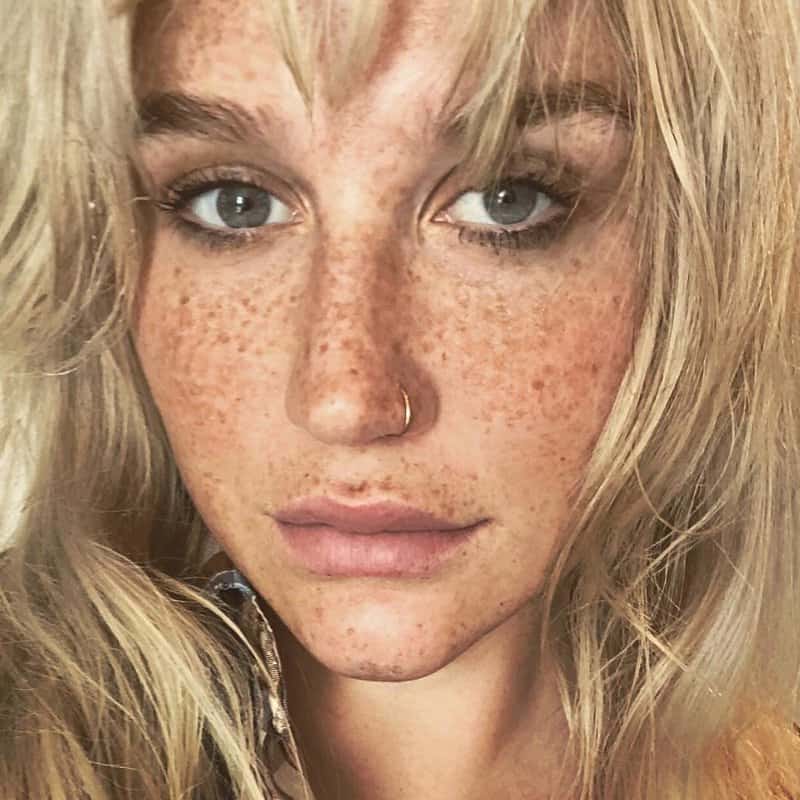 Many fans of the American singer Kesha did not even realize that the whole face of celebrity was covered with sun kisses – freckles. If you take into account the fact that freckles are now in trend and even specially painted, then hiding such natural beauty is a crime!
READ ALSO Pathogenic Makeup: What Bacteria Are Hiding In Your Makeup Bag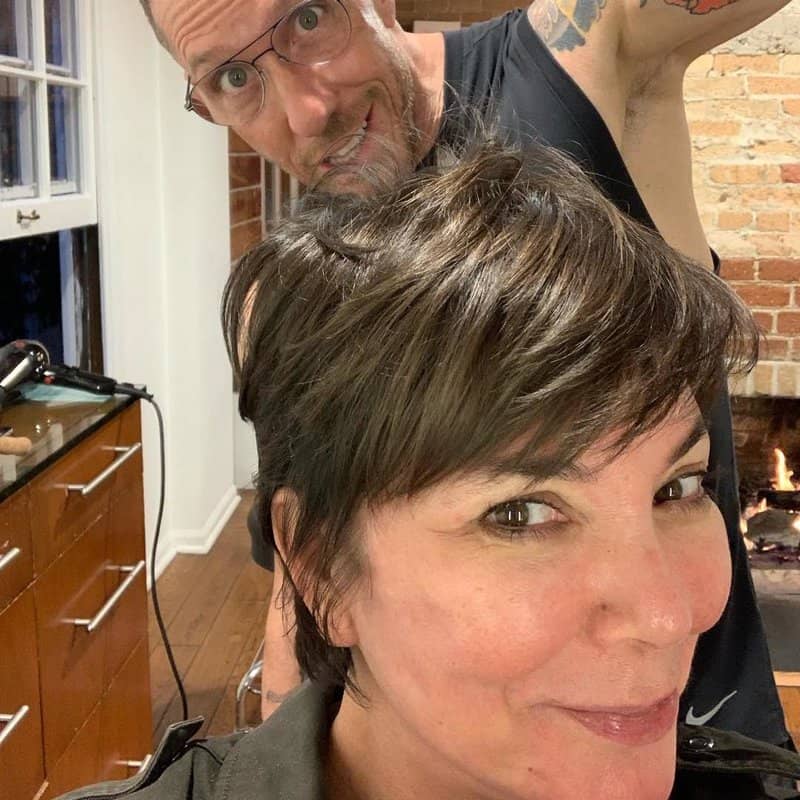 The mother of the famous sisters Kardashian-Jenner recently turned 64 years old! And now again, look carefully at Chris's selfie without makeup and name how old she looks. The photo was taken in March, with the beloved hairdresser of star mother Chris Macmillan.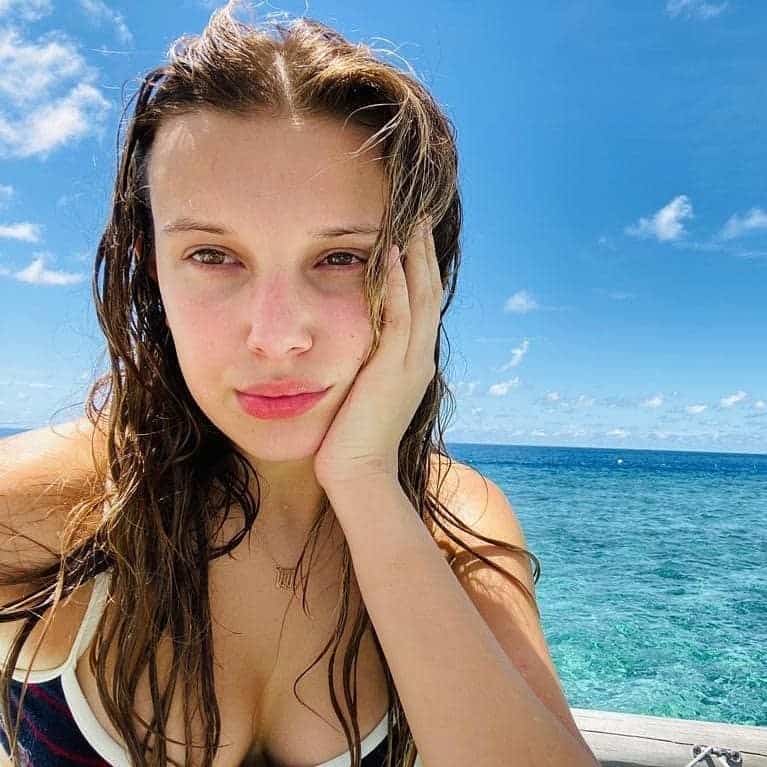 The star of the series "Very Strange Things" Millie Bobby Brown will turn 16 years old next February, and selfie without makeup is a profile occupation of a British-American actress. Looking at the photo, I would like to advise Millie to release a sunscreen in her newly made cosmetic brand Florence by Mills.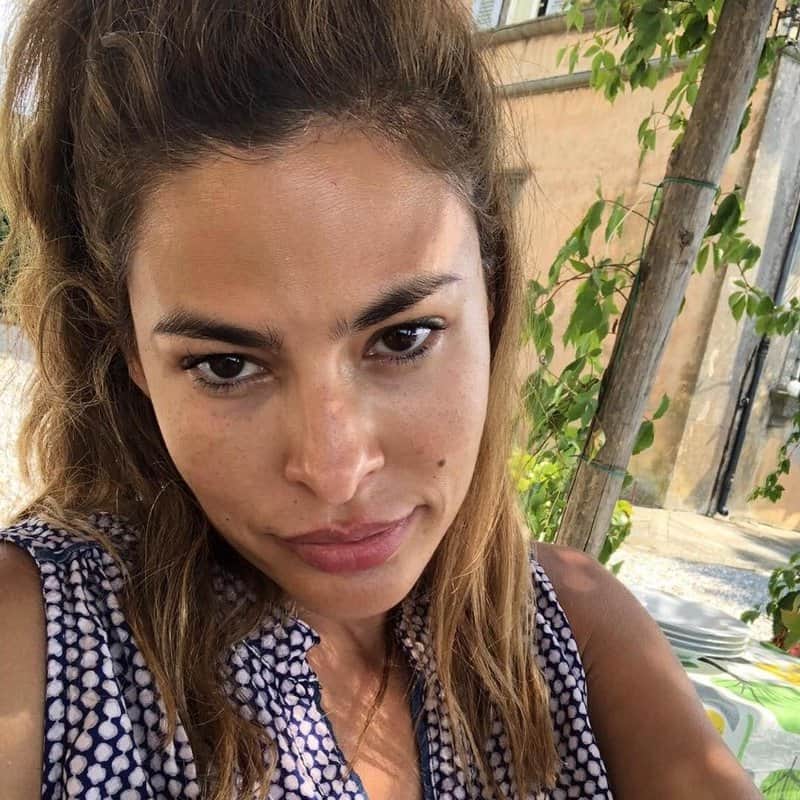 "I just can't do it. I just can't be serious about taking a selfie, "Eva signed the Instagram photo. Despite her negative attitude to selfies, Eva regularly uploads photos without makeup or with masks on her face, demonstrating her gorgeous face, not affected by age-related changes.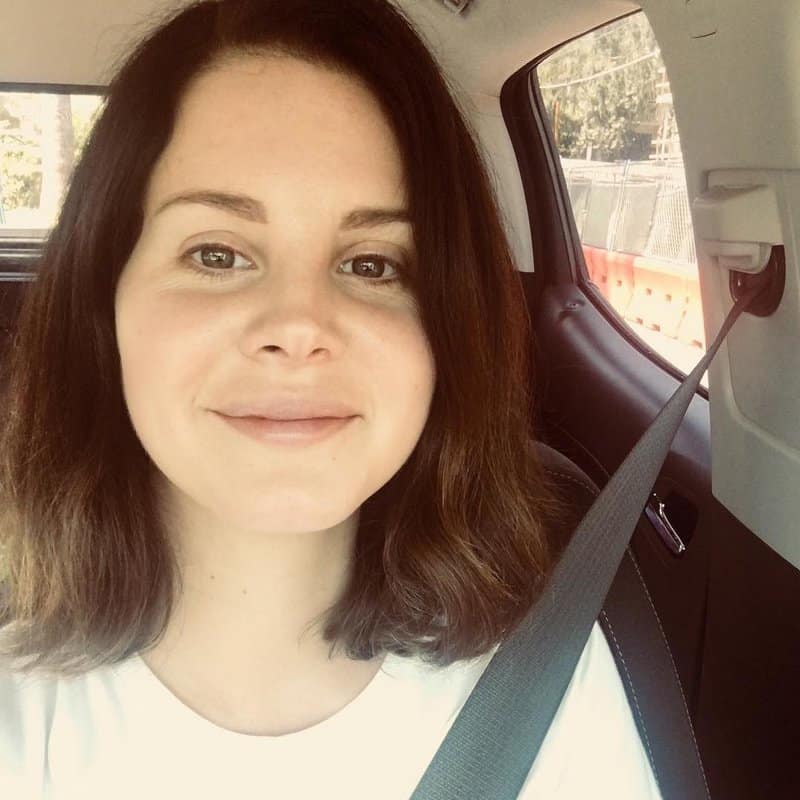 A year ago, 33-year-old American singer Lana Del Rey posted a selfie that looks like a teenager and girlfriend of 15-year-old Miley Bobby Brown. Lana is a famous retro-image lover, with gorgeous black arrows and chocolate-colored lipstick. But beauty without embellishment is priceless.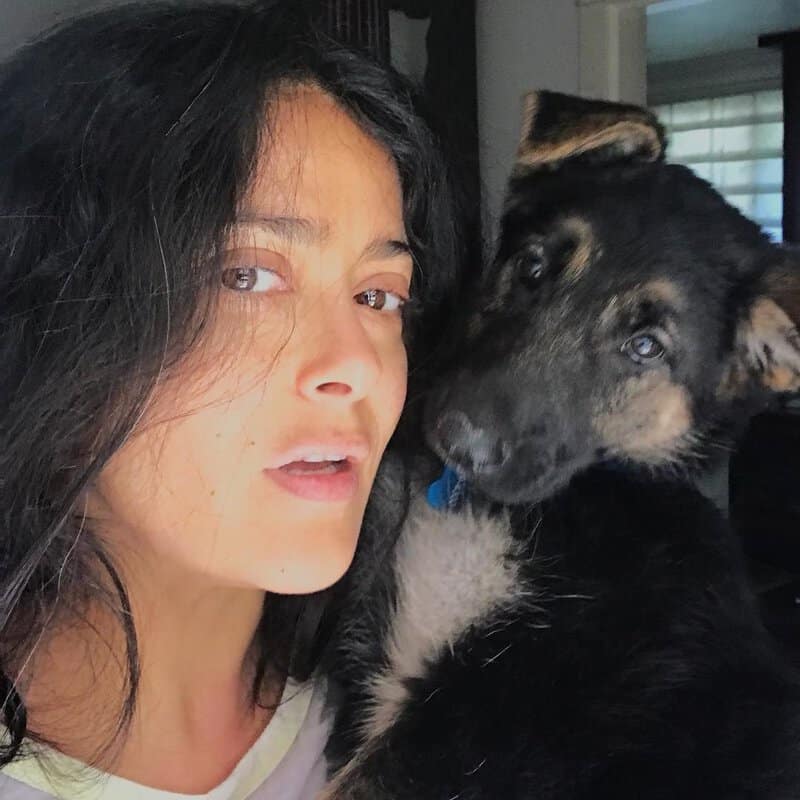 The Mexican-American actress is the queen of selfies and videos without makeup. Often the shooting takes place on the ocean, so the location and perfect skin of the 53-year-old Salma are very captivating. A selfie with your favorite puppy was taken a year ago, but it became Hayek's most favorite shot.
A year ago, Priyanka married American singer Nick Jonas, and since then lovers of self-makeup without makeup are not uncommon for the Indian model and actress. It is worth noting that almost twenty years ago, Chopra received the title of "Miss World", and now we can say that the victory was fair!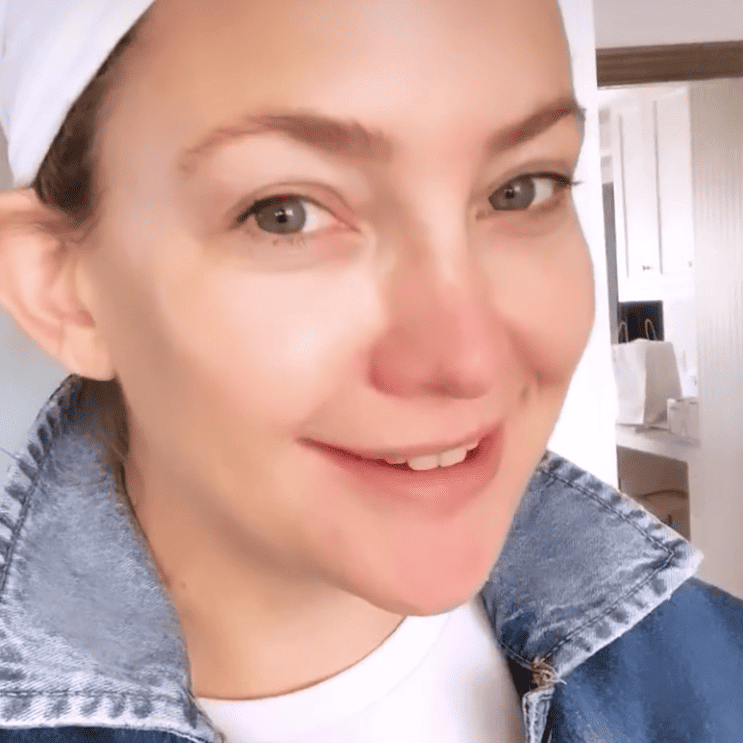 Closes our selection of the best celebrity selfie 40-year-old American actress Kate Hudson, who looks twenty years younger without makeup. Kate often also records nude videos in which she shows a gorgeous figure. According to the actress, she achieves radiance of the skin with a balanced diet, and not with cosmetics. We believe!
Photos of celebrities: Instagram
Subscribe to ourInstagram and don't miss the most useful news from "Furilia"!