No matter what crisis times we are going through, comfortable and beautiful shoes will always be in demand. Otherwise, how to strive with a confident step into a bright future? The autumn season is rich in a variety of models: from shoes and ballet flats as replaceable shoes to high boots and boots with thick soles that are already almost winter in mood. A pedantic audit will show which pair is missing right now in your closet, and we will share with you shoe novelties with autumn-winter designer shows – 2020/2021, to make it easier for you to decide. The list includes both classic, "eternal" models, as well as funny novelties, which made us happy and amused by the coming season. Fall 2020 Fashion Shoes Guide From Boots To Sneakers:
Hiker's boots
The Louis Vuitton and Christian Dior models seem to be on a fishing trip in a long-sleeved overalls, a camouflage jacket and boots with thick rubber edging, which are usually sold in the same stores as sleeping bags and tents. We do not hesitate to recognize this shoe trend as the best: firstly, it is practical precisely on our slushy streets, and secondly, such shoes are easy to find on sale, even bypassing the boutiques of Louis Vuitton and Christian Dior.
Shoes with chains
Do you love chains the way we love them? It seems that gold chains are generally the main decoration of 2020. Moreover, it successfully adorns the neck, wrists, and ears, and now it has come down to shoes. A record number of designers (Burberry Prorsum, Gucci, Longchamp, Ulla Johnson and Off-White) have come up with the idea of ​​decorating shoes, ankle boots and boots with chains, so we are looking forward to seeing how democratic brands will respond to the trend.
Treads like stockings
Beauty requires sacrifice – how not to remember this when wearing shoes without lacing and zippers? Owners of ankle boots, shaped like leather knee-highs, will understand us, and will also appreciate the novelty of this season, announced by Alexander McQueen, Victoria Beckham and Balmain – high boots-stockings that literally look like a second skin. Very, very sexy!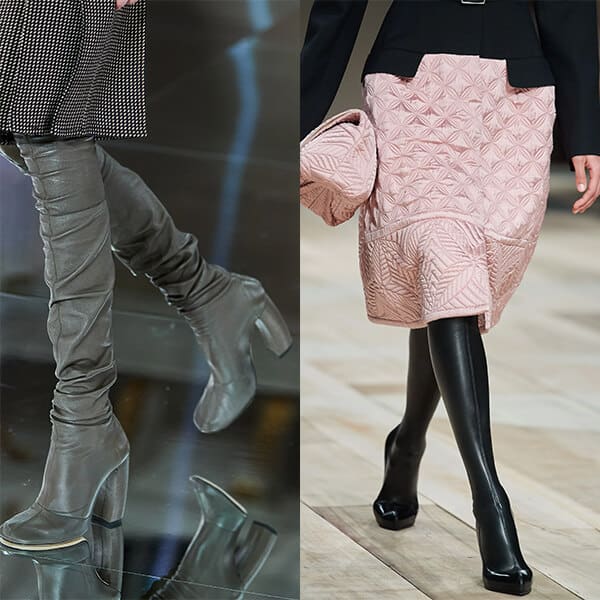 Excellent shoes
A white shirt, fitted jacket and straight trousers with arrows instantly give the image a well-groomed and neat look. And what can we add to this shoe three? Beige pumps are bored, feet get tired in ballet flats with flat soles, sandals with thin straps are waiting until next summer. Check out the noble models for real ladies offered by Marc Jacobs and Loewe: these babes have all the qualities to be called elegant shoes.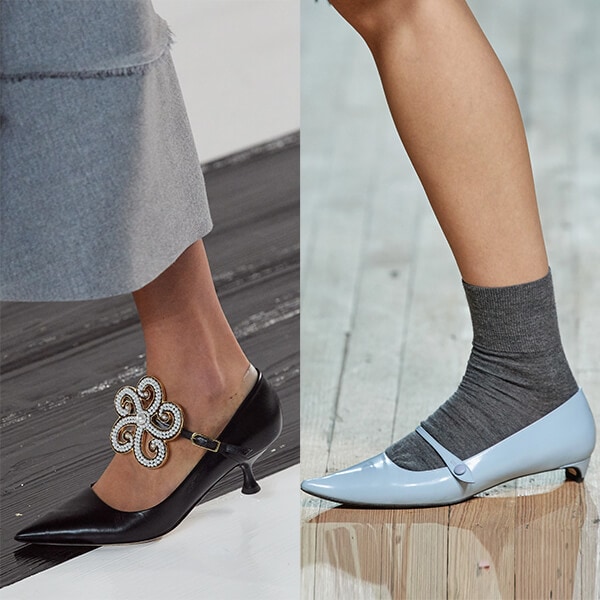 Retro sneakers
In the design of sneakers, sports brands, coupled with couture, seem to have tried almost everything. It remains to look back at the past and indulge in nostalgia. This is probably why the new models of sneakers this fall are very similar to the old ones, just like in your parents' youth.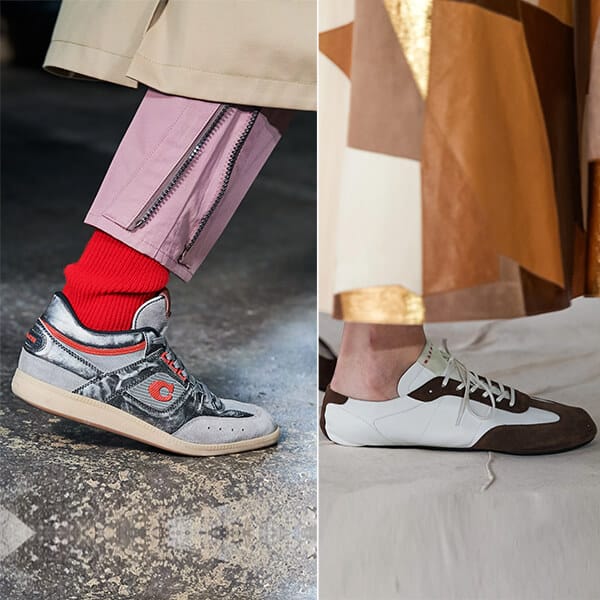 Loafers of all stripes
It's nice that loafers have not disappeared from the catwalks of the main fashion shows for several years in a row. It is high time to proclaim this type of footwear a fashionable axiom: loafers are damn comfortable, look nobler and more interesting than ballet flats, and suit absolutely all ages. Get yourself such a pair by all means, if you have not yet done so.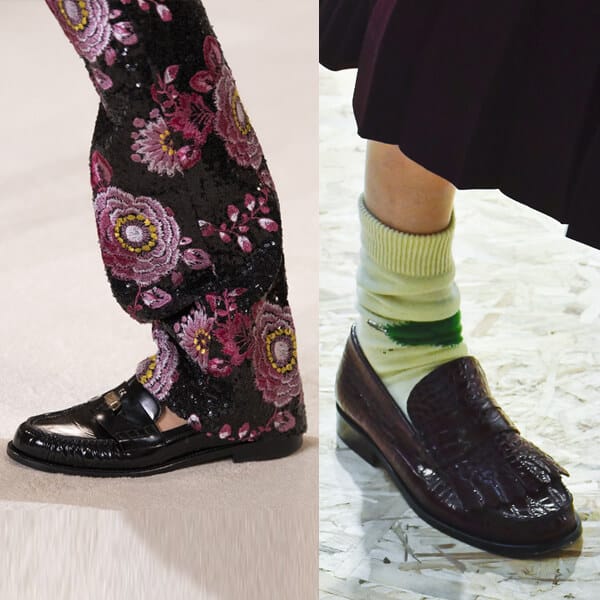 Colored rubber boots
If you've never bought yourself colored rubber boots (kindergarten doesn't count – then your parents bought them!), Then perhaps crazy 2020 will be just the best moment. On the plus side: you will have more reasons to go to nature in the fall – for mushrooms or just to admire the yellow-red foliage in the forest. Besides, colored rubber boots are not expensive at all (Prada doesn't count!) For such a bright and positive thing.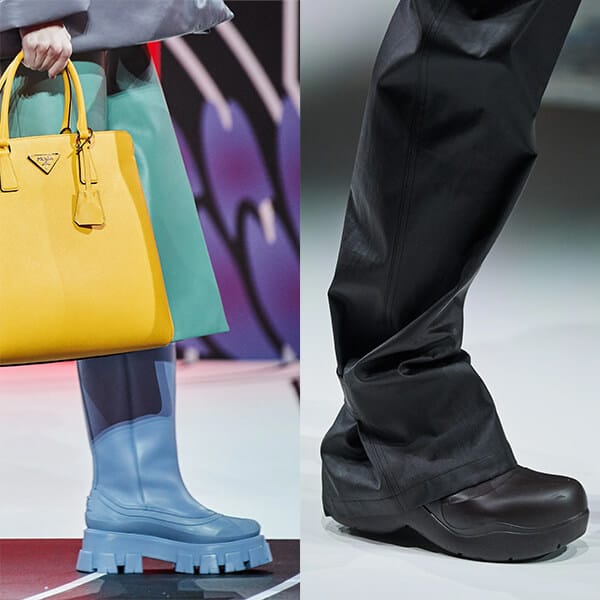 Follow Furilia on Instagram and Pinterest!
READ ALSO: THE SEVENTIES ARE IN FASHION AGAIN. WHAT WILL THEY BE THIS CONTROVERSIAL FALL?
READ MORE: ABSOLUTE FASHIONISTA KATE MIDDLETON STYLE FALL WARDROBE