What Should You Immediately Cook With Catfish? Learn Various Delicious Recipes With Catfish. The catfish meat is juicy, very tasty and tender, it has almost no bones. Catfish is a rather oily fish, the color of its meat is white, the texture is dense, the taste is slightly sweet. This fish can be prepared in various ways: bake, fry, stew, cook soup.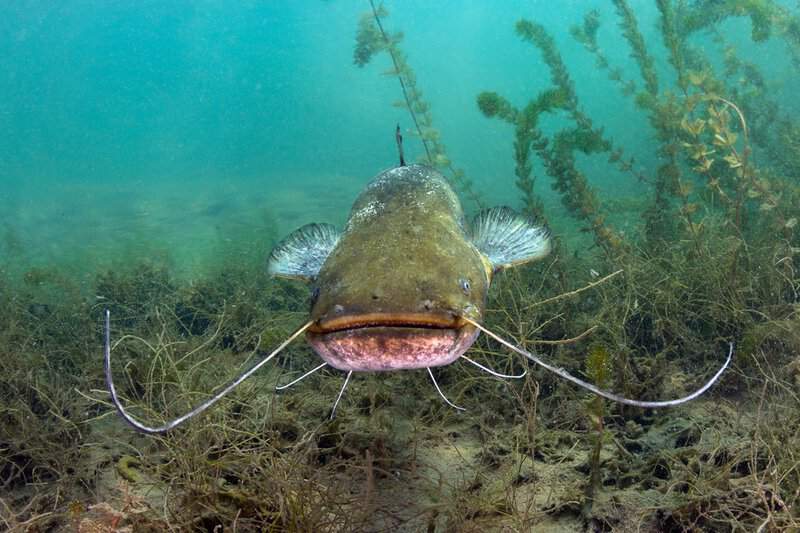 photo on unsplash.com
How best to cook catfish, we will tell the recipes below.
Catfish with bacon
Ingredients:
catfish (180g fillet) – 4 pcs.
bacon (slices) – 4 pcs.
cornmeal – 1/3 cup
wheat flour – 1 tbsp
salt – 1/2 tsp
red pepper (ground) – 1/8 tsp
egg – 1 pc
Cooking method:
In a non-stick pan, fry the bacon over medium heat until golden brown.
Take out the bacon with a slotted spoon to stack fat (leave the fat).
Combine corn and wheat flour, salt, ground pepper on parchment paper.
In a deep bowl, beat the egg slightly. Dip pieces of fish in an egg, roll in flour. Heat the fat from the bacon and fry 4 pieces of fish until golden brown (turn over once).
Put on a plate. Divide the fried bacon into pieces and sprinkle the fish. Serve with fresh vegetable salad.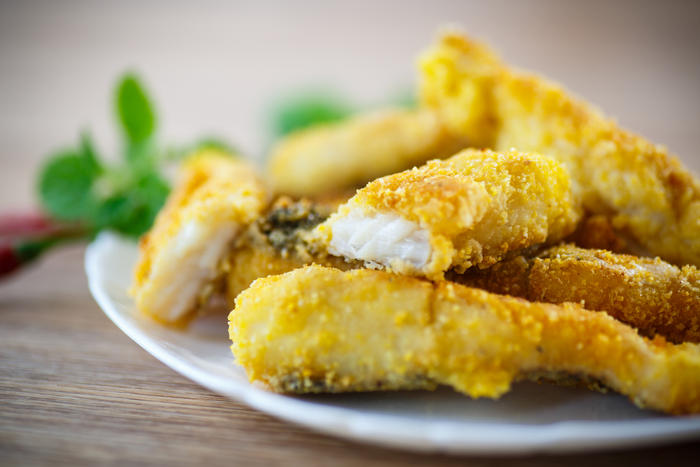 ALSO SEE How To Make Up Puffy Lips With Makeup: the secrets of Shay Mitchell's makeup artist
Pickle with catfish
Ingredients:
catfish – 150g
onions – 30g
sorrel – 40g
parsley and celery root – 5 g each
cucumbers (salted) – 40g
butter – 15g
sour cream – 20g
parsley, bay leaf
peppercorns, salt.
Cooking method:
Boil the fish until cooked, adding bay leaf, peppercorns, salt. Remove from broth. Parsley and celery root, chop onions, lightly fry, put in boiling broth, add pickles, peeled and sliced ​​in strips.
Boil for 30 minutes. Sort the sorrel, rinse, finely chop and put in the broth. If you want to add a more acidic taste, pour a little boiled and strained cucumber pickle. Cook for 10 minutes.
Serve by putting in a plate a piece of boiled fish, sour cream, chopped parsley.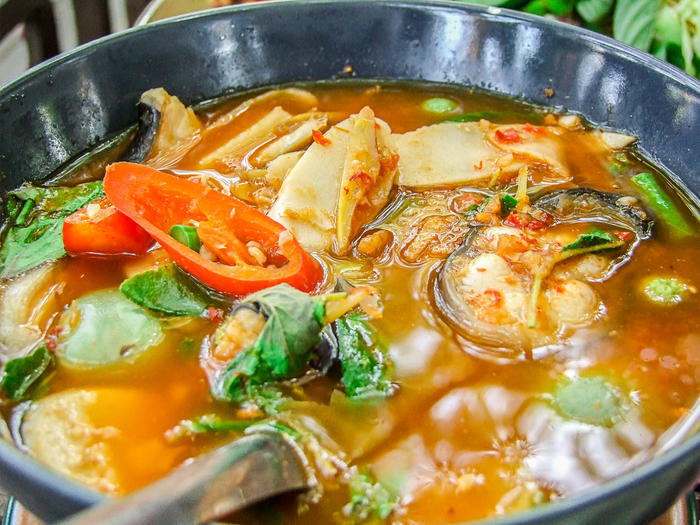 Asian braised catfish
Ingredients:
catfish – 700 g
brown sugar – 3 tbsp
ginger – 50 g.
onion – 1 pc.
garlic – 3 cloves
ground black pepper – 1 tsp
caramel sauce – 3 tablespoons
green onions – 2-3 pcs.
coconut juice, milk or soda – 250-300 ml.
chili pepper to taste
olive oil – 1 tsp
READ MORE Healthy Food That You Can Eat Before Bed Without Fear For Extra Pounds
Cooking method:
Peel the cutter and cut into portions. Remove the bones and fins.
In a deep bowl, combine fish sauce and brown sugar, add black pepper, chopped garlic and ginger, and add finely chopped onions. Rub the fish thoroughly with the resulting marinade and leave to stand in the refrigerator for 30 minutes.
If you can't find the caramel sauce ready, you can easily cook it yourself. To do this, in a saucepan, mix 0.25 glasses of water and add 2 tablespoons of sugar (regular sugar, not brown). Constantly stirring, bring to a boil, do not let it burn, the sugar should dissolve and turn into caramel. If the sauce hardens, do not worry: you can always add a little water and again on the fire, dissolve everything to the desired consistency.
In a cauldron or deep frying pan with thick walls, heat olive oil, fry the pickled fish on both sides on a rather high fire (2 minutes each).
Then pour caramel sauce, and add onion, ginger and marinade garlic. Pour in coconut juice. The fish should not cover completely, to about half.
On a small fire, with the lid closed, simmer the catfish for about 30 minutes. The sauce should not boil completely, so add coconut juice if necessary. Finely chopped green onions and red chilli (for spicy lovers) can be added to the prepared stewed catfish.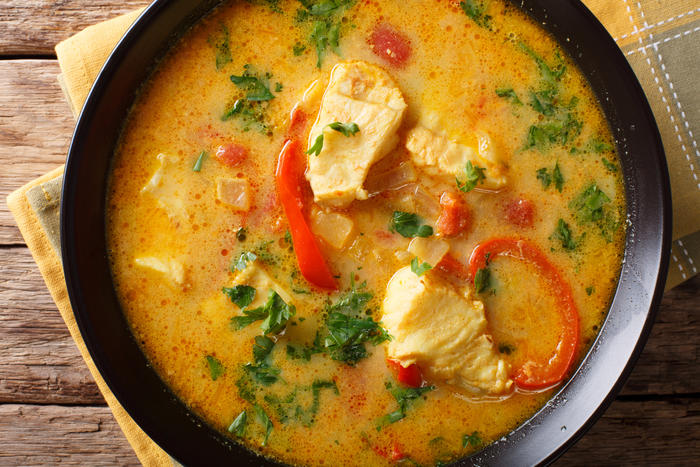 Catfish casserole
Ingredients:
catfish – 1kg
onions – 2-3 pcs.
milk – 200 ml.
flour – 2 tbsp.
salt, pepper – to taste
parsley (chopped greens) – 2 tbsp.
sour cream – 100g
cheese – 100g
garlic – 3-4 cloves
soy sauce – 2 tablespoons
READ What To Cook With Squid Meat? Yummy Squid Salad, Squid Pasta And Braised Squid Recipes
Cooking method:
Peel the catfish from the skin and bones and cut into large pieces. Salt, pepper.
On a greased baking dish, put 2-3 onions, cut into thin rings, on top – a catfish.
Mix milk, 2 tbsp. tablespoons flour, salt, pepper, chopped parsley and sour cream. Pour the fish with this mixture and bake for 20-25 minutes.
Grate the cheese on a coarse grater, mix it with 3-4 chopped garlic cloves and soy sauce. Distribute the cheese on the surface of the casserole, "put" back into the oven and bake until the cheese is browned (about 7-10 minutes).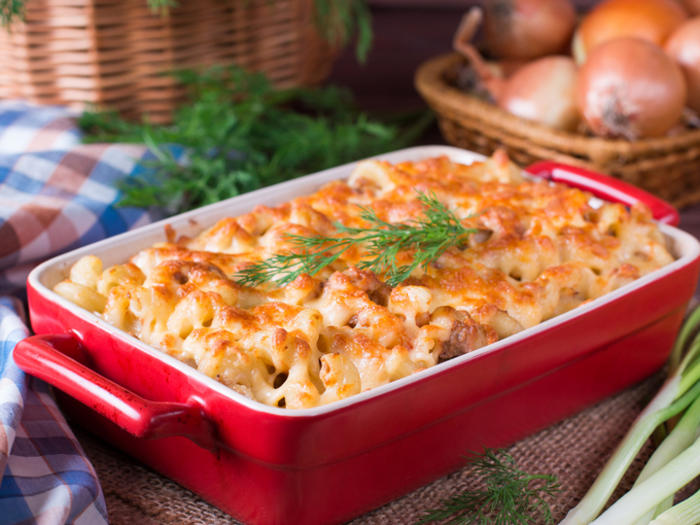 Why catfish is useful
This fish contains a whole complex of vitamins, amino acids (glutamine, aspartic, lysine) and trace elements that have a beneficial effect on the human cardiovascular system.
In addition, vitamins such as A1, D, B1, B6, B12, PP, E, thiamine, riboflavin, pyridoxine, pantothenic and nicotinic acids are present in the catfish, and minerals such as sodium, iron, potassium, magnesium, calcium, phosphorus, chromium, zinc, iodine, cobalt and some others.
Featured image on unsplash.com
READ ALSO Easy and Aphrodisiac Seafood Soup Recipe
READ MORE Exceptional For Health Shrimps! Delicious Shrimps Recipes