How probiotics and prebiotics differ from each other, and what you need to know before ordering a treasured jar online.
What are probiotics and how do they work?
Probiotics are a complex of living microorganisms, mainly bacteria, which, according to advertising, are very good for your health. Indeed, probiotics help populate our intestines with beneficial microflora, and our immunity depends on its balance. Which probiotic is better, where to start getting to know them, and is it worth taking supplements at all? Here are some tips from experts.
Probiotics are conditionally divided into two groups: lactobacilli and bifidobacteria. Based on them, drugs and dietary supplements for oral administration are created. In addition, probiotics can be found in fermented or unpasteurized foods, including yogurt, kefir, sauerkraut, cheese. Probiotics are not a panacea, but you should not underestimate them either. At certain points, the body needs their support.
18px;">According to New York nutritionist Gina Kitley, probiotics really help our body. "They affect the stabilization of the protective barrier in the intestines. In turn, it does not allow "bad" bacteria to attach to the walls of the intestine. Thus, probiotics displace and suppress pathogenic microflora and stimulate the immune response. They also contribute to the production of vitamin K2. It is important for maintaining healthy bone and joint health. "
Nutritionist and spokeswoman for the American Academy of Nutrition and Dietetics Sonia Angelone adds that probiotics help lower cholesterol, help reduce the incidence of SARS, and normalize the vaginal microflora.
What are prebiotics and why are they important?
The term "prebiotics" often occurs where probiotics are mentioned. They are really connected to each other. "Prebiotics are complex carbohydrates that we do not digest, but which are used as" fuel "for bacteria, including probiotics in the intestines. In fact, prebiotics are food for probiotics. You can find them in asparagus, bananas, garlic and onions.
Is probiotics mandatory as a supplement?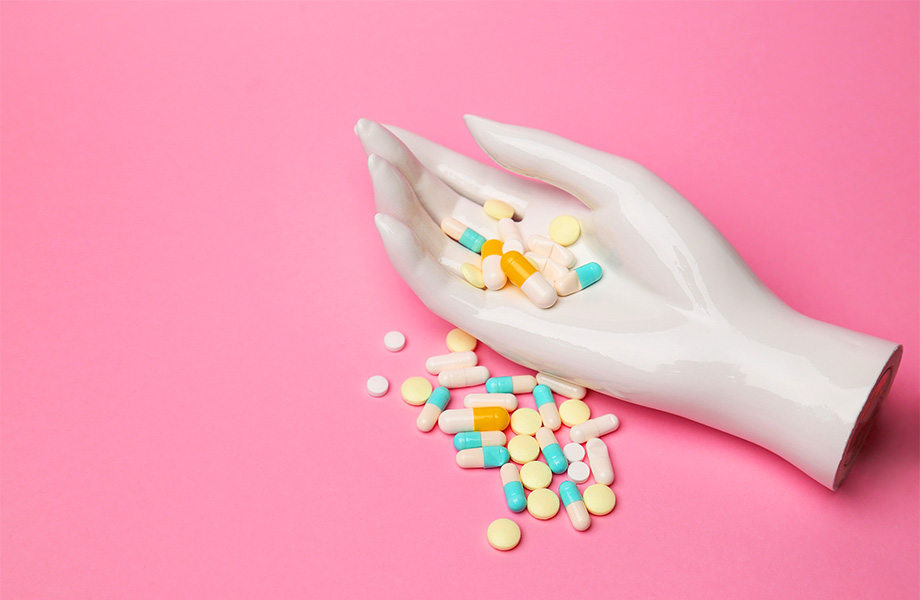 A.
"Probiotics can be obtained from food, so it's not necessary to take them as an additive," says Gina Kitley. – Personally, I prefer exclusively food sources. But there are times when our body really needs reinforcement from the outside. " One of these cases is taking antibiotics. "Intestinal colonization with" good "bacteria will help get rid of diarrhea and constipation after taking antibiotics," says Kitley.
READ PUDDING, PANCAKES AND SALMON: COOKING WITH AMAZING CHIA SEEDS
What to look for in probiotic supplements?
"If you don't know what specific type of probiotic your body needs, just look for a wide spectrum of probiotics that contain a mix of different strains of bacteria," says nutritionist Bet Warren, author of Living Real Life with Real Food. "There are billions of bacteria living in your gut, so when you take supplements with different strains, you'll be sure that you don't overdo it with any one or miss a certain species."
Gina Kitley also stresses the importance of finding supplements with a variety of bacterial strains to control the overgrowth of a single species. "Leaning on a specific strain of probiotics, we can weaken their other species," Gina emphasizes.
When choosing a probiotic supplement, experts recommend taking into account such a parameter as CFU. It indicates the number of viable, active bacteria contained in each capsule or tablet. The higher the CFU, the more effective the probiotic. Choose supplements with a CFU value of at least 15 billion.
READ ALSO USEFUL TIPS FOR PEOPLE WHO CANNOT FALL ASLEEP DUE TO PARTNER SNORING
READ MORE 13 SMOOTHIES RECIPES FOR WEIGHT LOSS, BEAUTY AND HEALTH