Valentine's Day: a super tasty and easy recipe for gingerbread hearts cookies! To keep the relationship romantic for a long time, passion need to be warmed up. Surprises, kind attitude, care and, of course, pleasant culinary surprises. And when on the nose on February 14, then decide on some kind of culinary romantic step – and even more so! Try our super easy Valentine's gingerbread hearts cookies recipe with many decoration options and useful info on how you could make natural dyes for gingerbread hearts cookies.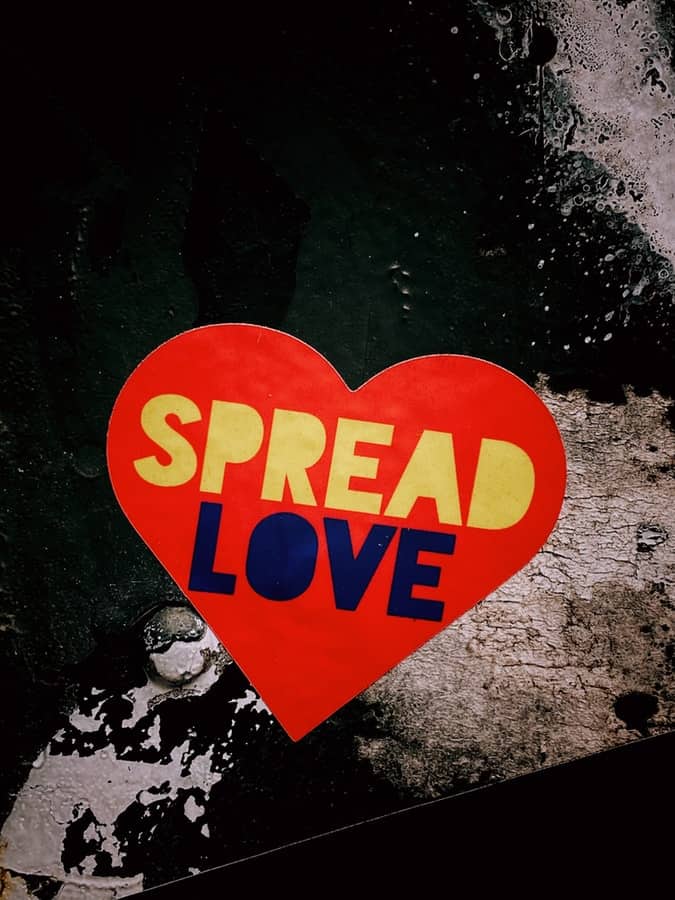 "Furilia" published many delicious cake recipes which are perfect for Valentine's Day: The Best Chocolate Cake, Dreamy Vegan Date and Coconut Cake, Orange Coffee Cake, Lemon Poppy Seed Bundt Cake.
READ ALSO Discovering the most romantic corner in Ukraine, "Tunnel of Love"
And on February 14 it is impossible to imagine without cute valentines. It can be little notes or edible gingerbread cookies. How to bake them, the recipe below will tell you.
Honey Valentine Gingerbread Cookies
Ingredients for the dough:
Honey – 100 g (3 tablespoons)
Butter – 100 g
Sugar – 50 g (a quarter cup)
Egg – 1 pc.
Ground cinnamon – 1 teaspoon
Ground ginger – 0.5 teaspoon
Crushed cloves – ¼ teaspoon
Soda – ¼ teaspoon
Salt – a pinch
Flour – 300-320 g. (2 and 1/3 or 2½ cups).
READ 3 Romantic Hotels You'll Want to Check Into With a Sweetheart
For glaze:
100 g of powdered sugar;
1.5-2 tablespoons of lemon juice.
Cooking method:
Put honey and butter in slices in a saucepan. Heat over low heat until the butter has melted.
After allowing the melted honey-oil mixture to cool slightly, add sugar. Then add the beaten egg and mix.
Now sift some of the flour with spices, soda and salt, mix. Continuing to gradually add flour, knead uncooked, soft, elastic and pleasant dough.
Turn on the oven to warm up to 200C, cover the baking sheet with a sheet of parchment and lightly grease it with butter or sprinkle with flour.
On the table, also a little dusted with flour, roll the dough into a cake and cut the gingerbread cookies with molds.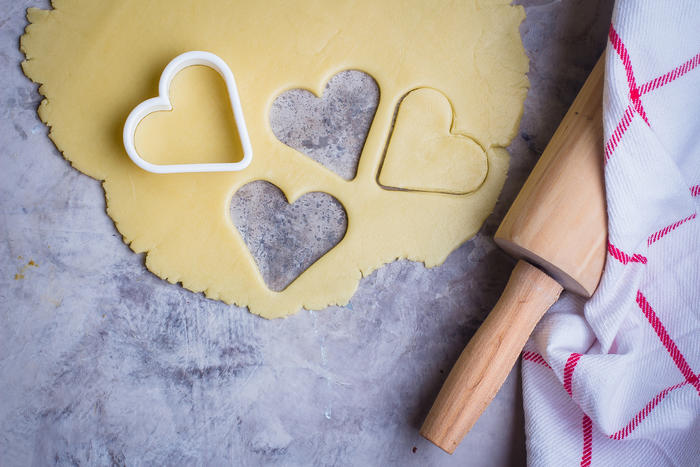 6. Roll the dough back into a lump, roll and cut the figures. Keep the dough left for the second batch of gingerbread warm under a towel so that it remains elastic.
READ MORE How to Spend Valentine's Day – 6 Extraordinary Ideas!
7. Put the gingerbread cookies on a baking sheet at a distance of 2-3 cm from each other.
8. Place in the oven on the middle or upper floor. Bake from 8-10 to 12-15 minutes. Depending on whether you have an electric or gas oven, the gingerbread cookies will bake faster or longer. When the gingerbread cookies fit a little and become more magnificent, and the dough becomes dry and acquires a rosy hue, they are ready. Do not overdry, otherwise they will harden. Cool the finished gingerbread cookies on the table, and in the meantime, prepare sugar-lemon glaze for painting.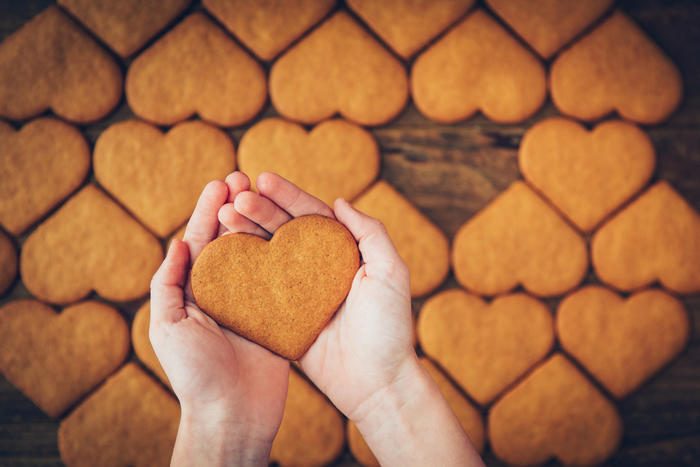 9. This is done simply – mix powdered sugar with lemon juice to the desired density. Put the icing in a bag, cut off the tip – the smaller the hole, the thinner the pattern will be – paint valentines. You can make personalized gingerbread cookies – as your heart and imagination will tell you! Glaze can be tinted with juice of beetroot or carrot.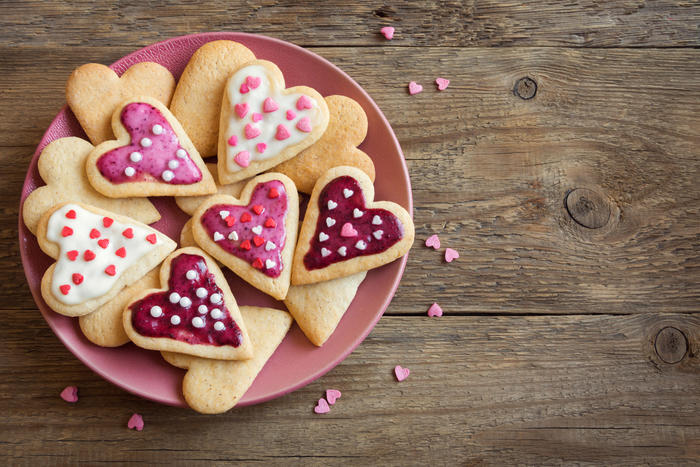 READ ALSO Top Valentine's Day Gifts For Him! (and also failed gift options 🙂
10. Wait 15-20 minutes until the icing hardens, and you can treat your loved ones with delicious valentines!
And if, before sending valentines into the oven, you make holes in them, then even the house on Valentine's Day can be decorated with such an edible garland.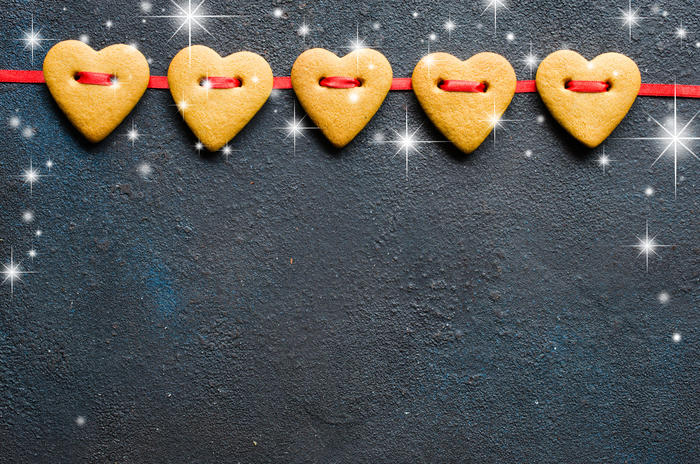 See more possible designs for Valentine's gingerbread hearts cookies recipe: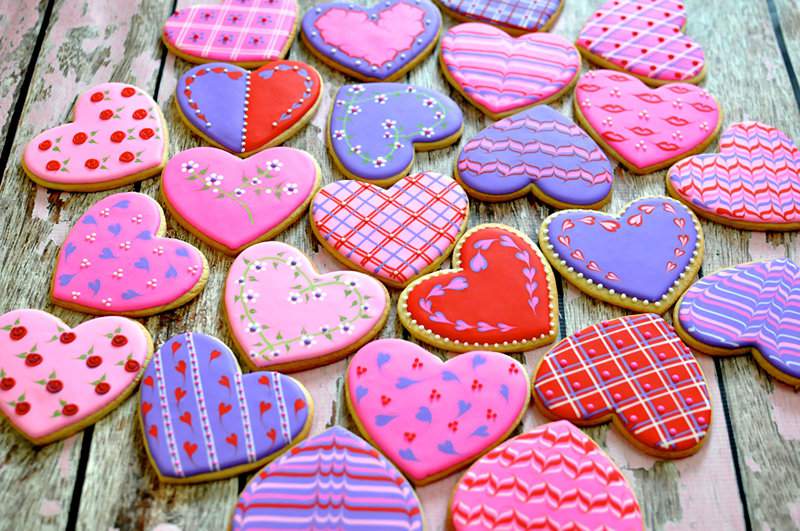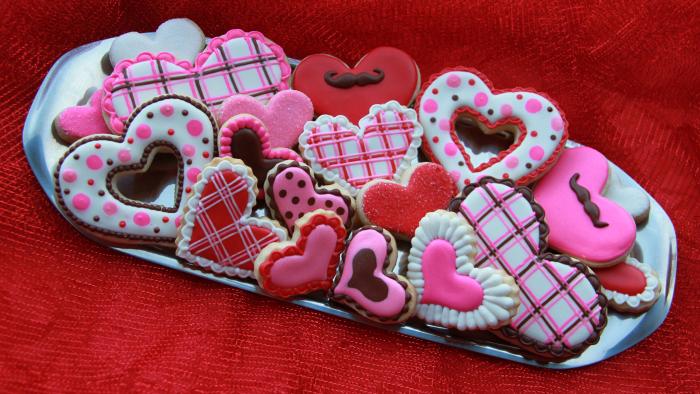 Important TIP! To soften the gingerbread cookies before giving them to your beloved one, you will need to put the finished dish in a glass or plastic bowl, close and leave for several days.
HOW TO MAKE NATURAL DYES for Valentines Heart Cookies Decoration:
Brown will give a product like cocoa. Another option is to add cinnamon, crushed rosehip or even burnt sugar to the white icing.
Strong yellow tea, broth of chamomile, curry or turmeric seasoning, dried lemon peel (grind into powder and sift through a sieve) are ideal for giving yellow color.
Chili pepper will allow you to get a peach color, but you need to work with this ingredient with extreme caution, because it can also add gingerbread and spiciness, which is not at all useful. Alternatively, you can use paprika.
Dried and powdered zest of orange is perfect for giving gingerbread an orange tint.

You can still dilute saffron in water with the addition of a very small amount of vodka. Carrot or pumpkin juice – as an option.

Sour berries like cranberries, red currants and cherries will give gingerbread a nice red tint. Pay attention also to red cabbage juice.
Green color is any leaves, for example, spinach or sage, sorrel.
Bon appetit and a wonderful holiday!